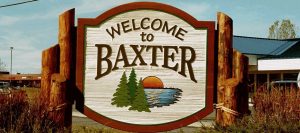 HTS Security installs and services security systems in Baxter, MN. We service the entire Twin Cities and surrounding areas, as well as western Wisconsin. HTS offers basic to sophisticated alarm systems, camera/surveillance systems and access control.
---
Baxter is a city in Crow Wing County, Minnesota, United States. The population was 7,610 at the 2010 census. It is part of the Brainerd Micropolitan Statistical Area.
Minnesota State Highways 210 and 371 are two of the main routes in the city.
---
Baxter, MN – Police Department
Emergency Dispatch
Call 9-1-1 for a police, fire or EMS response.
Non-Emergency Dispatch
Call (218) 454-5090 to speak to a police officer in a non-emergency situation.
Main Office
(218) 454-5090
13190 Memorywood Drive
Baxter, MN 56425
For more information, click here.
---
Baxter, MN – Fire Department
Brainerd Fire Department
23 Laurel Street, Brainerd, MN
Phone:  218-828-2312
Fax:  218-828-2331
For more information, click here.