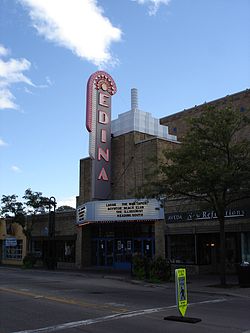 HTS Security installs and services security systems in Edina, MN. We service the entire Twin Cities and surrounding areas, as well as western Wisconsin. HTS offers basic to sophisticated alarm systems, camera/surveillance systems and access control.
---
Edina is a city in Hennepin County, Minnesota, United States, and a first-ring suburb situated immediately southwest of Minneapolis. Edina began as a small farming and milling community in the 1860s. The population was 47,941 at the 2010 census. Edina is often regarded as one of, if not the most affluent address in the Twin Cities metro by locals.
---
Edina, MN – Police Department
Edina Police Department
4801 W 50th St
Edina, MN 55424
Phone:(952) 826-1610
For more information, click here.
---
Edina, MN – Fire Department
Edina Fire Department
Station No. 1
6250 Tracy Ave.
Edina, MN 55436
952-826-0330
For more information, click here.