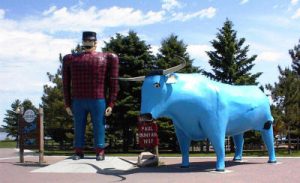 HTS Security installs and services security systems in Brainerd, MN. We service the entire Twin Cities and surrounding areas, as well as western Wisconsin. HTS offers basic to sophisticated alarm systems, camera/surveillance systems and access control.
---
Brainerd is a city in Crow Wing County, Minnesota, United States. The population was 13,590 at the 2010 census. It is the county seat of Crow Wing County and one of the largest cities in Central Minnesota. Brainerd straddles the Mississippi River several miles upstream from the confluence with the Crow Wing River, having been founded as a site for a railroad crossing above that confluence. Brainerd is the principal city of the Brainerd Micropolitan Area, a micropolitan area that covers Cass and Crow Wing counties and had a combined population of 91,067 at the 2010 census. The Brainerd area serves as a major tourist destination for Minnesota and Baxter is a regional retail center.
---
Brainerd, MN – Police Department
Emergency Dispatch
Call 9-1-1 for a police, fire or EMS response.
Non-Emergency Dispatch
Call (218) 829-2805 to speak to a police officer in a non-emergency situation.
Main Office
(218) 829-2805
225 East River Road
Brainerd MN 56401
For more information, click here.
---
Brainerd, MN – Fire Department
Brainerd Fire Department
23 Laurel Street, Brainerd, MN
Phone:  218-828-2312
Fax:  218-828-2331
For more information, clickhere.