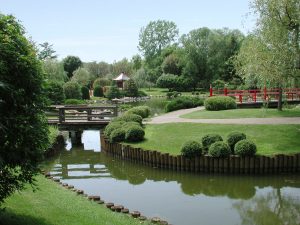 HTS Security installs and services security systems in Bloomington, MN. We service the entire Twin Cities and surrounding areas, as well as western Wisconsin. HTS offers basic to sophisticated alarm systems, camera/surveillance systems and access control.
---
Bloomington is the fifth largest city in the U.S. state of Minnesota in Hennepin County. Located on the north bank of the Minnesota River above its confluence with the Mississippi River, Bloomington lies at the heart of the southern metro area, 10 miles (16 km) south of downtown Minneapolis. The city's population was 82,893 in the 2010 Census.
Established as a post-World War II housing boom suburb connected to the urban street grid of Minneapolis and serviced by two major highways, Interstate 35W and Interstate 494. Bloomington's residential areas include upper-tier households in the western Bush Lake area and traditional middle-class families in its rows of single-family homes in the central to eastern portions. Large-scale commercial development is concentrated along the Interstate 494 corridor. Besides an extensive park system, with over 1,000 square feet (93 m2) of parkland per capita, the city's south border with the Minnesota River is buffered by the Minnesota Valley National Wildlife Refuge.
---
Bloomington, MN – Police Department
Bloomington Police Department
1800 West Old Shakopee Road
Bloomington MN 55431-3027
PH: 952-563-4900
E-mail:police@ci.bloomington.mn.us
For more information, click here.
---
Bloomington, MN – Fire Department
Bloomington Fire Department
Ulysses Seal, Fire Chief
Fire Station #1, 10 West 95th Street
Bloomington, MN
PH: 952-563-4801, FAX: 952-884-7678
E-mail:useal@ci.bloomington.mn.us
For more information, click here.