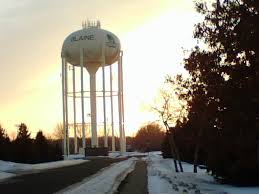 HTS Security installs and services security systems in Blaine, MN. We service the entire Twin Cities and surrounding areas, as well as western Wisconsin. HTS offers basic to sophisticated alarm systems, camera/surveillance systems and access control.
---
Blaine is a city in Anoka county in the State of Minnesota. The population was 57,186 at the 2010 census. The city is located mainly in Anoka County, and is part of the Minneapolis-Saint Paul metropolitan area.
Interstate Highway 35W, U.S. Highway 10, and Minnesota State Highway 65 are three of the main routes in the city.
---
Blaine, MN – Police Department
Blaine Police Department
Police Offices: 763-785-6168
Non-Emergency: 763-427-1212
Emergency: Call 911
For more information, click here.
---
Blaine, MN – Fire Department
Blaine Fire Department
1710 County Highway 10
Spring Lake Park, MN 55432
763-786-4436
For more information, click here.