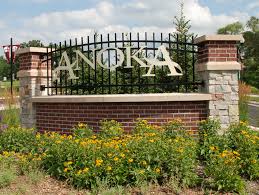 HTS Security installs and services security systems in Anoka, MN. We service the entire Twin Cities and surrounding areas, as well as western Wisconsin. HTS offers basic to sophisticated alarm systems, camera/surveillance systems and access control.
---
The site which is now Anoka was first settled by immigrants in 1844. By the mid-1850s Anoka had grown to include a school, a store and a flour mill. In 1856, C. C. Andrews described Anoka as a "large and handsome village" and noted that pine logs were floated down the Rum River to sawmills there. The city was formally incorporated in 1878.
Anoka makes a strong claim for providing the first volunteers to the Union Army during the Civil War, noted by a small historical plaque standing at the corner of West Main Street and Park Street. Alexander Ramsey, Minnesota's governor in 1861, was in Washington, D.C. when Fort Sumter was fired upon. He immediately offered a regiment to the War Department, and telegraphed former governor Willis Gorman and Lieutenant Governor Ignatius L. Donnelly that same morning. Gorman, attending a district court session in Anoka, received the note by messenger from St. Paul and called a court recess, asking for volunteers. Aaron Greenwald, who has an "island" named after him on Lake George, and five others stepped forward; Greenwald was the first to sign. He died July 2, 1863, during the 1st Minnesota Regiment's famous charge at Gettysburg.
---
Anoka, MN – Police Department
Anoka Police Department
275 Harrison Street
Anoka, MN 55303
Emergency:
911
Non-Emergency:
763-427-1212
Anoka Police Department:
763-576-2800
763-576-2802 (Fax)
Contact the Personnel Department at Anoka City Hall for more information: 763-576-2740.
For more information, click here.
---
Anoka, MN – Fire Department
Anoka Fire Department
EMERGENCY NUMBER 911
Fire Station I:
275 Harrison Street, Anoka, MN 5303
Non-Emergency, 24 hour phone number: 763-576-2860
FAX number: 763-576-3022
Fire Station II:
11955 Champlin Dr., Champlin, MN 55316
Non-Emergency phone and FAX number:
763-427-4374
Chief Thompson's direct line:
763-576-2861 (with voice mail)
cthompson@ci.anoka.mn.us
Mail should be addressed to:
275 Harrison Street
Anoka, MN 55303
For more information, click here.